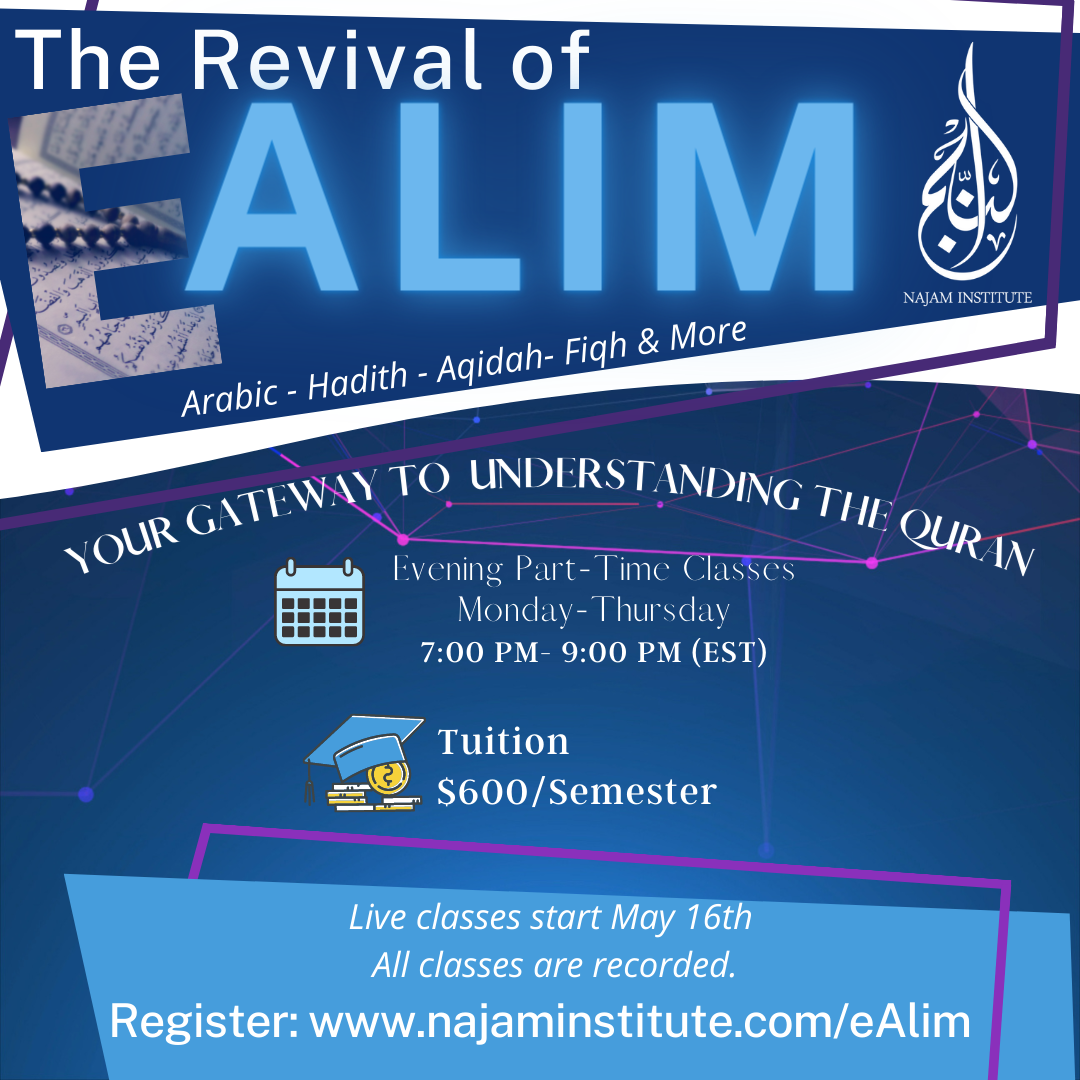 Summer Semester 2022
eAlim is now accepting students for our Summer Semester of 2022
eAlim is a virtual part-time Alim Course that started in 2009.
This program allows you to study while in the comfort of your home, earning the pleasure of Allah (SWT) in your pursuit of Islamic knowledge. The program includes classes like Arabic, Quran, and Hadith.
All live sessions will be recorded for your convenience, you can access them by signing up to this course now!
Live classes start on May 16, 2022. Monday - Thursday - 7:00 PM - 9:00 PM EST


Do I have Time for eAlim?
The data says: YES - InShaAllah!
eAlim is a part-time Alim course, live or self pace recordings.
This is perfect for mature teenagers, young adults and adults who want a proper understanding of their deen!
The Prophet ﷺ said that learning deeni knowledge is an obligation upon every Muslim.
As Muslims, our lives are guided by Islamic teachings.
You now have the opportunity to learn about your deen for less than a period of 15 days a year!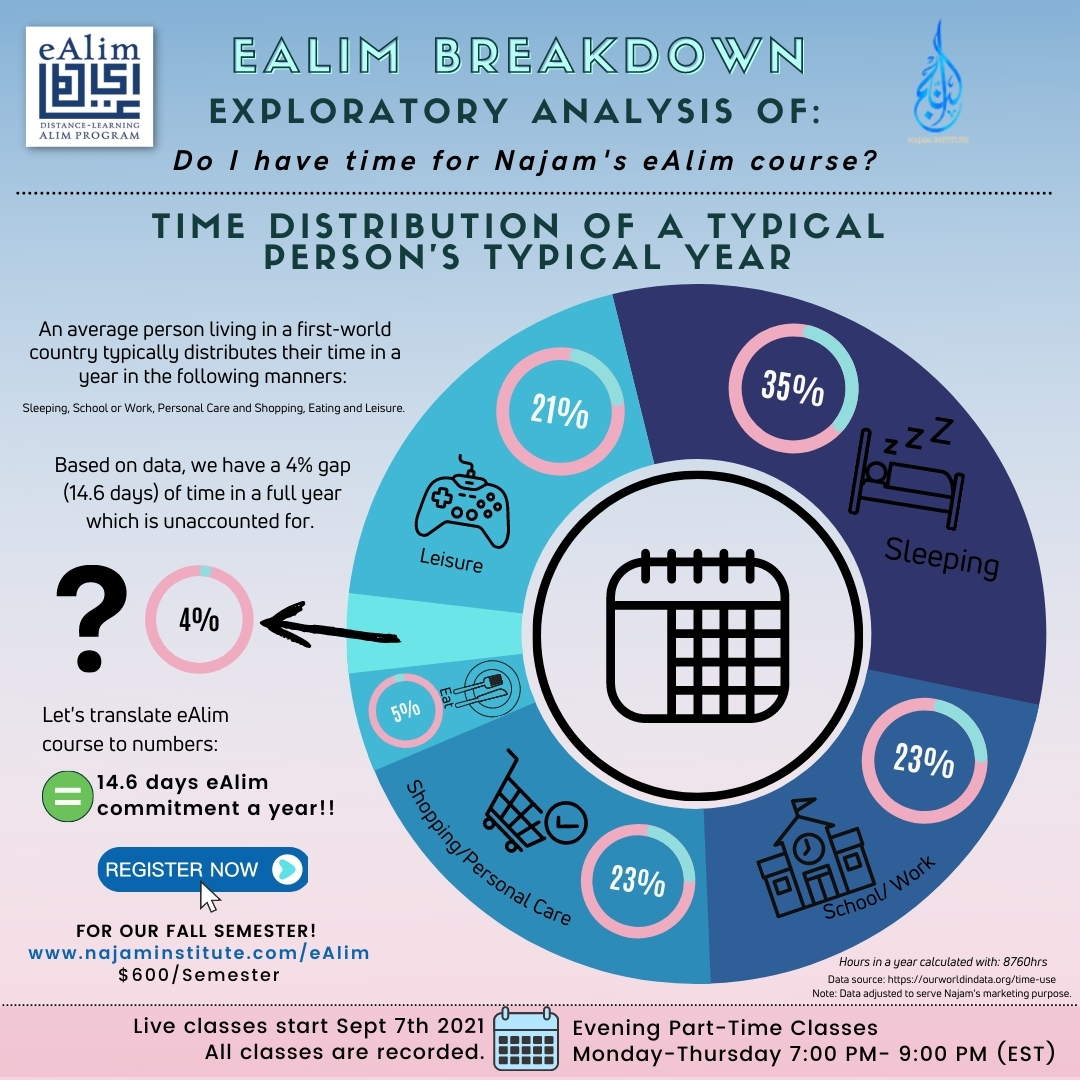 Other Online Courses By Najam Institute!
We offer a wide variety of free and paid online courses for students who want to gain an Islamic knowledge!!
Check your inbox to confirm your subscription